Space to be ... Space to grow
The Hamblin Centre is an educational and therapeutic centre, spiritual sanctuary and gathering place in Bosham, West Sussex, nestled between Chichester and Portsmouth. Fashioned entirely from wood, it is set in three acres of beautiful gardens which include a tranquil pond, a meditation sanctuary and a bountiful selection of plants and trees.
Several spaces in the centre are available to hire, and the rooms all have a friendly, intimate feel. Hamblin Hall seats up to 70 people and is an ideal venue for health and wellbeing classes or gatherings. It has carpeted flooring, an attached fitted kitchen with cooker, refrigerator and dishwasher and audio-visual equipment for talks and seminars. A hearing loop (audio induction system) is installed in the hall. There is ramped wheelchair access to the hall and an accessible toilet).
In addition to the hall, we have a library, therapy room and Meditation Sanctuary available for hire for smaller meetings, classes, therapy sessions or treatments. The Meditation Sanctuary can be enjoyed free of charge for quiet reflection.
The Hamblin Plant Nursery, open daily and run entirely by a small team of volunteers, sells garden plants and cut flowers. All proceeds go to support the work of the Trust.
Gift vouchers are available to buy from £5, which make meaningful gifts for friends or loved ones.
Close by is the beautiful sailing harbour of Bosham with its famous Saxon church and picturesque village setting, close to the South Downs. Please see the photo gallery below to get a feel of the centre and its environs.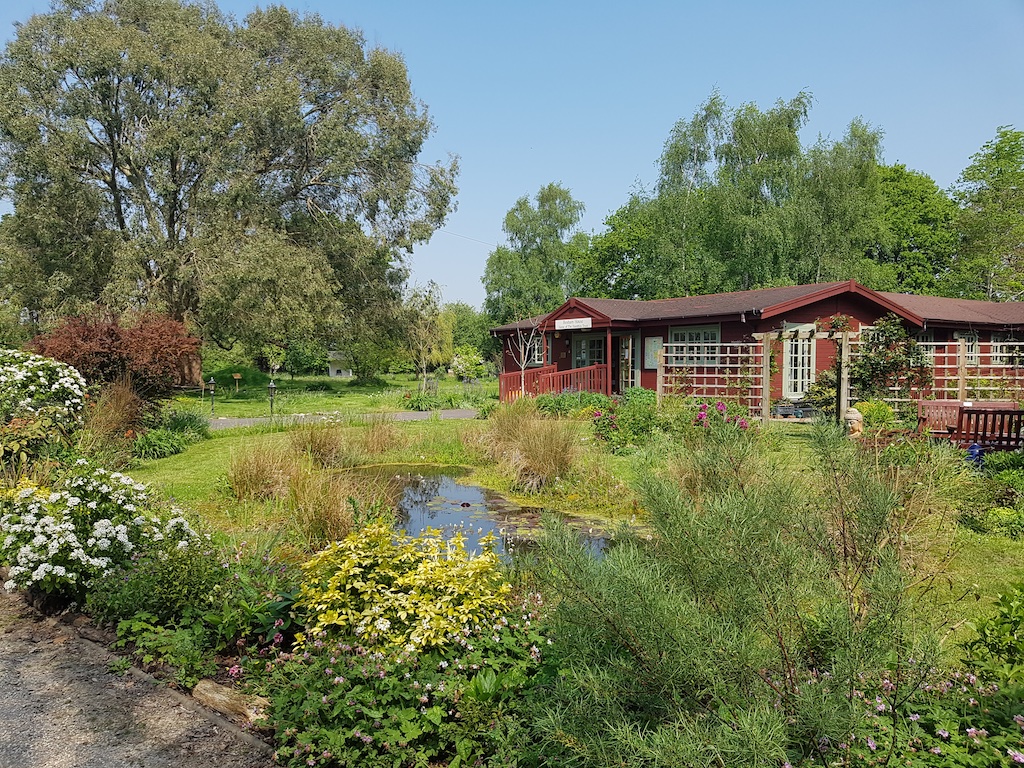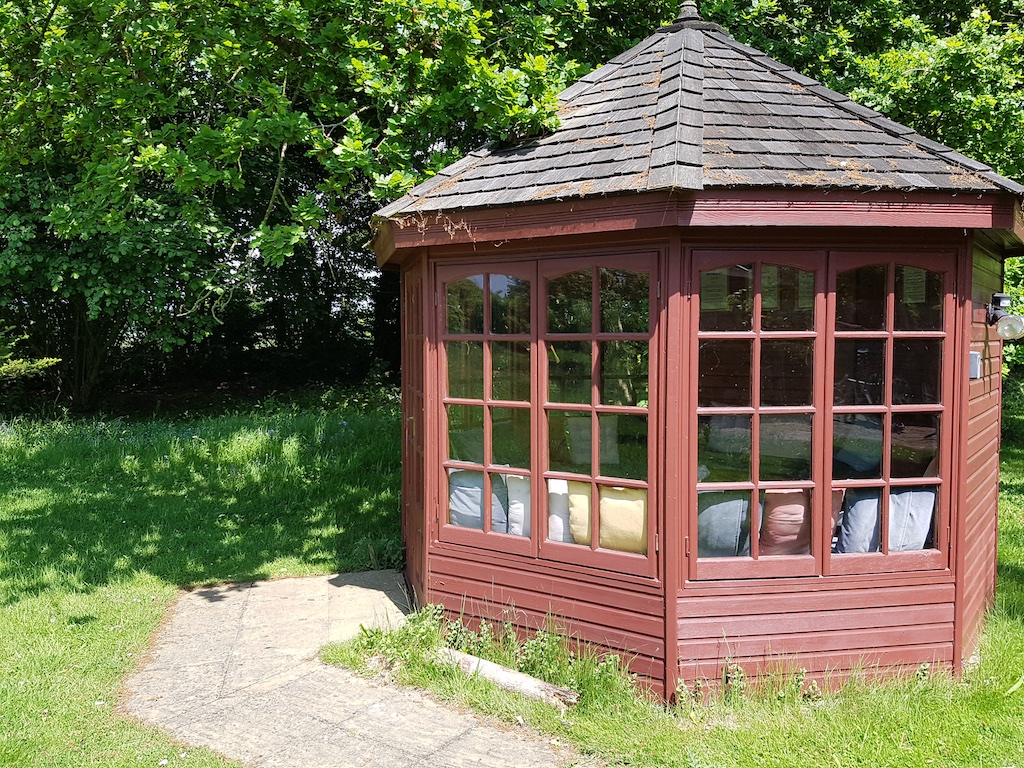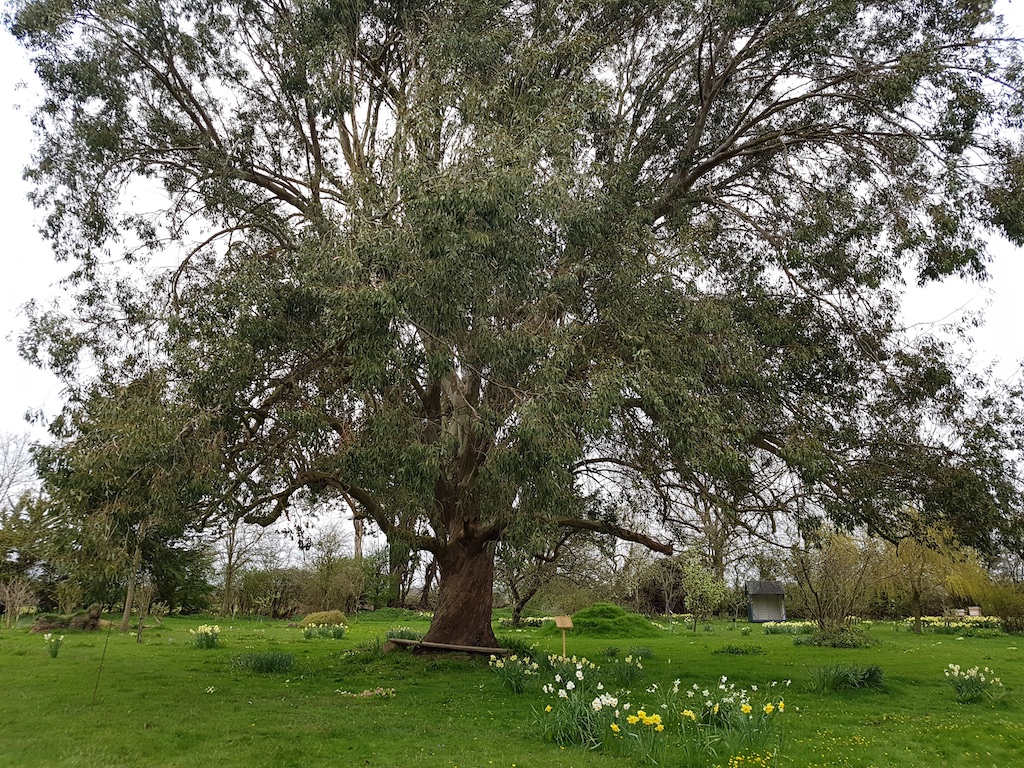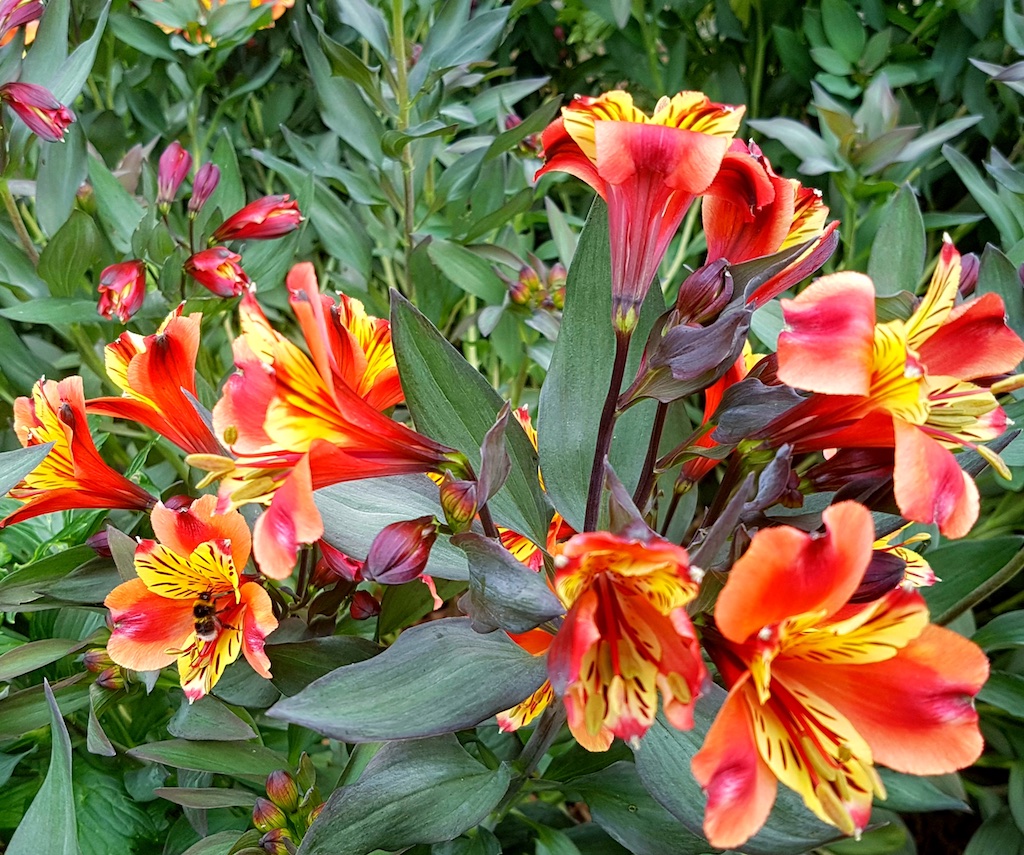 Events and Activities
The Hamblin Centre's vision is to offer a range of opportunities and activities that help people to relax, regenerate and reconnect with all that is uplifting in life. We do this by providing a varied and inspiring programme of events including meditations, regular talks and workshops, health and fitness classes, discussion groups, healing, counselling, mindfulness and meditation. We also offer the Hamblin Low-Cost Clinic, which aims to make complementary therapies affordable for all who could benefit from them. We currently offer sessions of Reiki, Remedial Massage, Indian Head Massage and Counselling at £20 for a 50-minute session (see Regular Groups).
Retreat Lodges
We have attractive retreat lodges, sleeping up to 3 adults per lodge, set in the relaxing grounds. These modern and comfortable holiday lodges have everything you need for a perfect short break or holiday rental. The lodges have a twin/double bedroom and an open-plan living room with a sofa bed and kitchen area as well as a separate bathroom. French doors lead to a patio area and beyond into the lovely woodland and gardens. For more information click here.
Henry Thomas Hamblin
The Hamblin Centre is set in the grounds of the former home of Henry Thomas Hamblin, the Christian mystic and prolific author and publisher, who lived in Bosham from 1914 until his death in 1958.
About us
The Hamblin Centre is run by the Hamblin Trust, which is a spiritual and educational charity whose purpose is to help people experience health, happiness and inner fulfilment. The Trust's mission is complemented by the work of current organisations, teachers and professionals in related fields who promote a holistic approach to living.
The Trust was established following the death of Henry Thomas Hamblin in 1958. Hamblin, born on 19th March 1873, was colloquially known as 'The Saint of Sussex' and, whilst essentially a Christian mystic, his philosophy was truly universal, embracing the truths of all faiths. He was a prolific author and wrote a number of books and a series of spiritual lessons as well as publishing a magazine, The Science of Thought Review. Hamblin's spiritual message and vision can be summarised in the phrase, "Change your thinking – change your life. Within you is the power".
We publish an online digital magazine and sell various print books.
The Trust was created in July 1960 and is not endowed. It is a registered charity administered by a company limited by guarantee. The charity's registration number is 1133567.
If you wish to help us in furthering the legacy of the spiritual work of H.T. Hamblin, then you could consider joining the Trust as a member, buying a gift voucher, or making a donation. The Online Donation Scheme can be used by clicking on the button below.
Any donations are very gratefully received, but we have another easy way of helping at no cost to you. Through using The Giving Machine website when making purchases from the retailers listed, the Trust will automatically receive a donation, a small percentage of the value of goods being bought. We would be so grateful if you would sign up at: https://www.thegivingmachine.co.uk If you install the Shop&Give Reminder, a pop-up reminder comes up when you are visiting a shop that is in the scheme so you do not have to remember to log-in each time.
Volunteering with us
We are always happy to accept offers of voluntary help. Whether you can offer a regular commitment or only offer a few hours of occasional help, you will be very welcome! Volunteering opportunities include sociable quarterly mailing mornings, gardening, cleaning, helping at public events, and many others. If you are interested in helping us provide a caring, informing, inspiring and energising space, please contact us.